Winter cooking is something that brings back so many childhood memories, the smells, the sounds, the tastes.
Cooking with chicken is a big favourite in our kitchen and whenever I start with a full chicken cooking away in a big pot on our stove, there is often an air of mystery as to what it will later turn into…
For this recent cooking session…this chicken…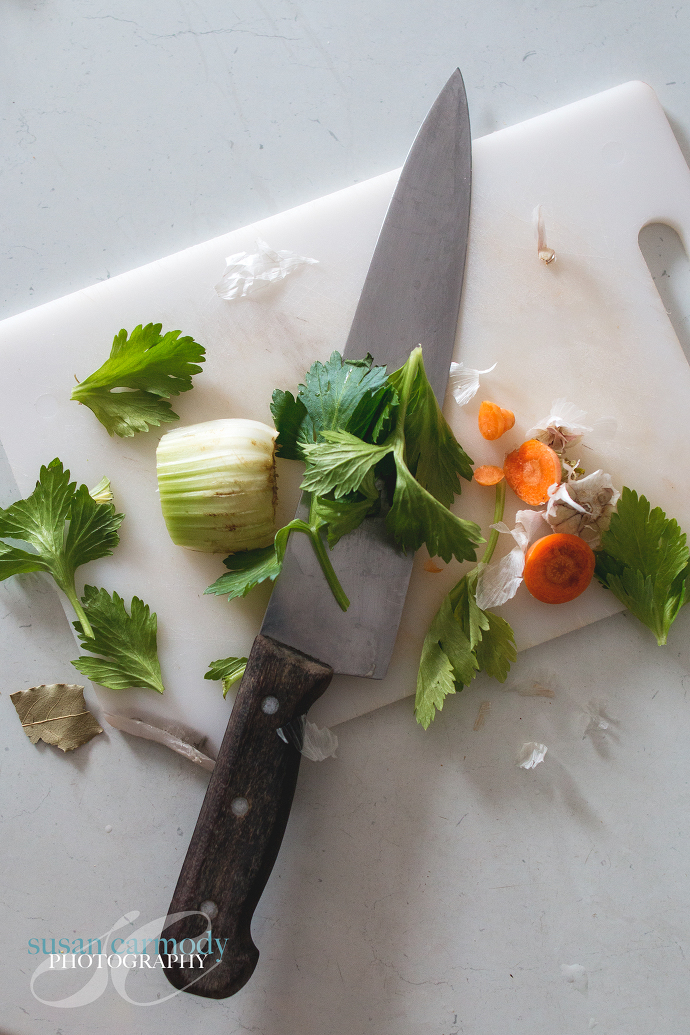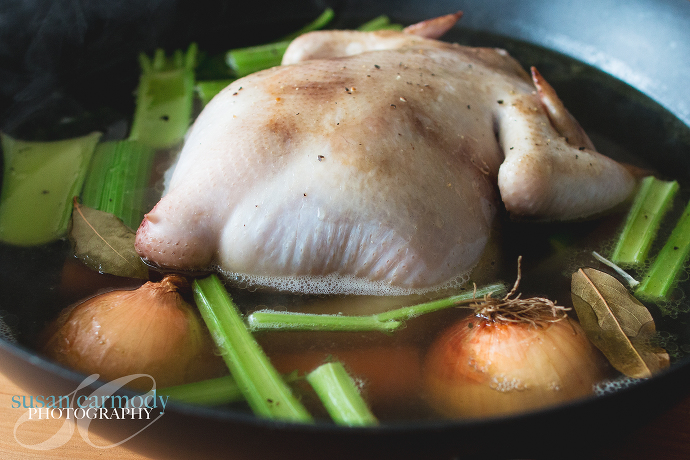 turned into this pie….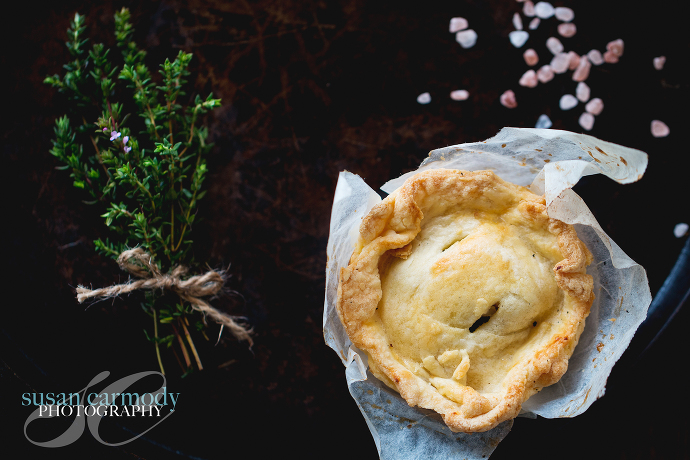 Would you like my recipe?  Stay tuned as I am in the process of writing up my steps for creating this pie.
It has been a work in progress developing my own flavour and style to chicken pie and much of the recipe is still in my head waiting to find pen and paper!
If you would like to comment below about your own chicken pie recipe that would be great, perhaps we can collaborate on a cooking and photography afternoon 🙂
Thanks for reading,
XXX Sue