Instagram has become one of my favourite social media applications.I love it's ease of use,as well as the speed at which you can share a photo and connect with friends from all over the world.
As instagram has evolved, the use of searches and hash tags has also enabled me to discover and share photos with communities of people that have common interests.
I find it to be a wonderful way to express a little bit more of my daily life and quirkiness, as well as to make new friends and find businesses that I never new existed!
There are photo challenges and contests occurring there on a daily basis, which provide a lot of fun as well as inspiration and that little push to try something different.
This past week I stumbled across a 7 day challenge called #7Vignettes. It is a challenge that is held each month starting on the 1st of the month,whereby each day for 7 days you are to post a photo inspired by the theme of the day.
I decided that this was the right number of days for me to participate in a challenge, so I jumped in and joined the action.
By the end of the 7 days I had found myself with a nice little collection of photos that I wouldn't have taken otherwise, but above all I made some new friends and discovered a whole world of creative businesses that I never knew existed.
If you would like to give this a try,here is a link to the details of how to get involved in this particular challenge run by Jen Bishop of The Interiors Addict
If you are wondering about the benefits of instagram, here are my Top 6 Reasons For Being on Instagram:
#1 – It is a really quick and easy way to upload and share a photo on the spot to friends and family
#2 – It is a great way to find and connect with new people and businesses that have similar interests
#3 – It is all about the photos and less about the chatter, which keeps it simple and more fun
#4 – It is an easy way to be involved and inspired by photo challenges and contests that push you to be more creative
#5 – It has a great little editing tool built right in to the app that can really help to enhance or stylize your photos
#6 – It's plain and simple fun (can't you tell by now that I love to have fun?!)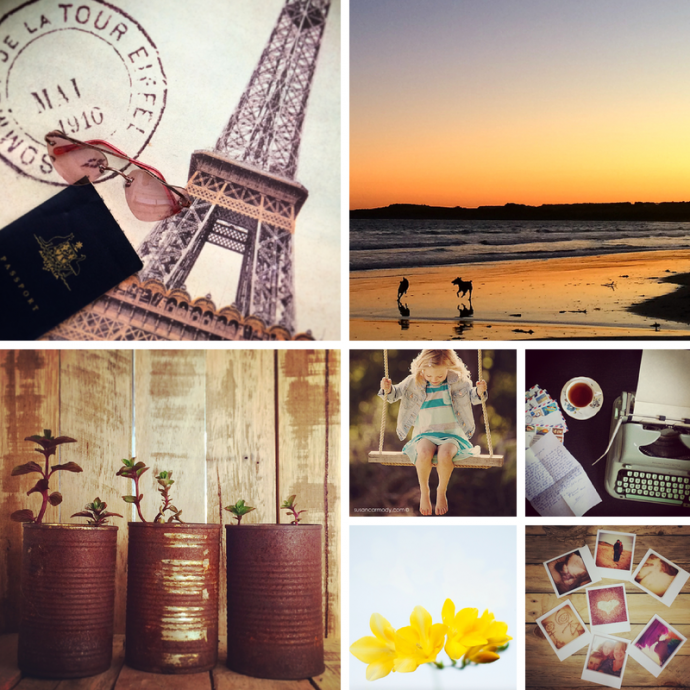 If you are already on instagram you can follow along at either or both of my accounts: